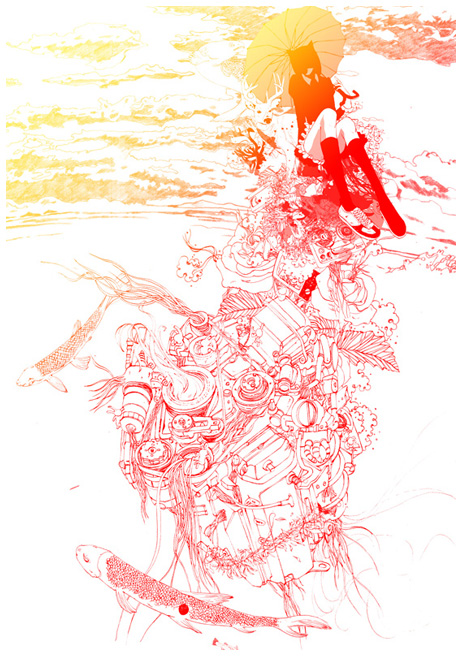 This is the first illustration and also is the character design for Moon Phase project. The images are for the series of short stories. But... I still don't exactly know who is going to write these stories. I got ideas and I will make all the visual images. But I know I cannt write as a professional.
The character is inspired by Tsukuyomi the anime ( not the manga ) which is directed by Shinbō Akiyuki, and its English name is Moon Phase. So for now, I just called this project as Moon Phase 'cause I haven't got a name in my mind.
This one done by Dec of last year.